Wellness Classes in Leesburg

Basics First Chiropractic offers a variety of beneficial wellness classes in Leesburg. Taking care of your spine is not our only job. It is also our responsibility to show YOU how to care for your own spine. In fact these classes will be part of the treatment we recommend.
---
Workshops on Wellness (WOW) in Leesburg
We offer a selection of workshops. Here is a sample of some past workshops:
"Natural Solutions to Everyday Problems"
"Make Over My Diaper Bag" – Learn about natural products to use and how to give healthy massages to your baby.
Reducing Muscle Pain After Exercise
Introduction to Natural Solutions – Dr. Mom's Essentials
Natural Remedies for Bug Bites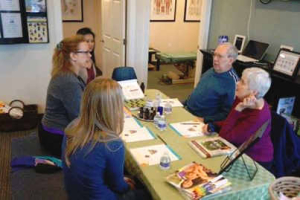 Natural Solutions Classes
We use pure essential oils in our practice. We have many uses for them especially in providing us with a natural solution to easing muscle pain after exercising without the many adverse side effects of the drugs and medicines we normally use. In this era of rising medical costs and increasing health concerns, we feel it's time to take our health into our own hands. Essential oils give us just this opportunity. Please join us for ongoing classes on many health-related topics. As always, we're interested in teaching you the basics when it comes to your health!
Join us to discover natural solutions for:
Life's little emergencies
Nagging health issues
Living a life of prevention
Please call to find out dates/times for this month's classes.
Looking for more information on pure essential oils? Contact us now.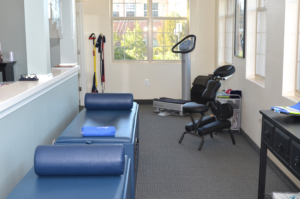 Meet/Call Dr. Paul
Would you like to come in to meet Dr. Paul in person and get a tour of the clinic? This can be arranged. Give us a call to schedule an in-person visit or a call. It's a nice way to meet Dr. Paul and ask some general questions.
Self-help Techniques for Back Pain
Spine Sparing Strategies – Learn how to improve posture to reduce spinal pain and stress, utilize Muscle Sticks to relax muscles, manage neck stress and pain with proper pillows, and decrease inflammation and stress with pure essential oils.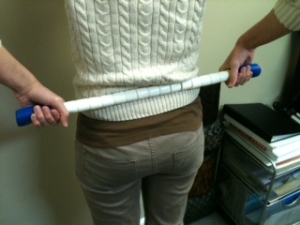 STRONGER BACK STRONGER YOU – You'll learn how to engage your core with movement and advanced techniques of engaging your core. Next, you will learn how to keep your core engaged during normal movements. We will also utilize the physioball and the muscle stick! Come have some fun with us… WE'VE GOT YOUR BACK! Call for details (703) 777-2532.
Posture 101 – Learn why your back pain may be the result of lazy, inactive core muscles and how to awaken and activate them. This class is recommended for all patients. Offered by appointment.
Muscle Stick – Learn how to work out those nasty knots in muscles that may be contributing to your aching neck and back by yourself! I discuss how to decrease pain through self-massage and self trigger point work with a muscle stick. The price of the muscle stick is $40. Offered by appointment.
OFFICE HOURS
---
Monday
8:30am - 12:00pm
2:00pm - 6:00pm
---
Tuesday
2:00pm - 6:00pm
---
Wednesday
8:30am - 12:00pm
2:00pm - 6:00pm
---
Thursday
7:30am - 12:30pm
---
Friday
8:30am - 1:30pm

---
1st and 3rd Saturday of the Month
8:00am - 12:30pm
---
Sunday
Closed